Arch Design Similar to the Mentone Bridge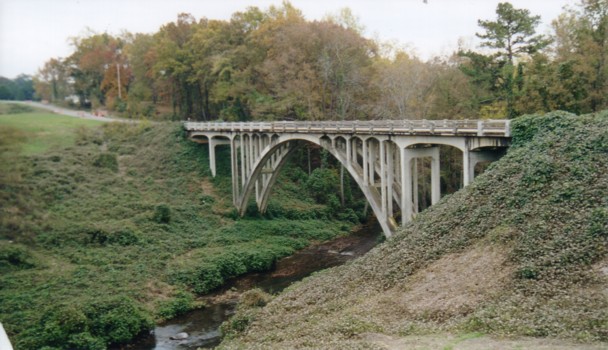 This beautiful arch bridge, built in 1929, was located on SR-35 over a creek on Sand Mountain northwest of Rainsville. The bridge was recently demolished by ALDOT to finish widening the highway for heavy truck traffic. One of the few remaining bridges similar to this one is the Mentone Bridge over Little River on SR-117 five miles from the Alabama-Georgia border.

This photo was taken in November, 2002.
http://peachstateroads.tripod.com/nealabama_roadphotospage.html
Copyright © 2008 Skye Enterprises. All rights reserved.