Mentone Families' Quilt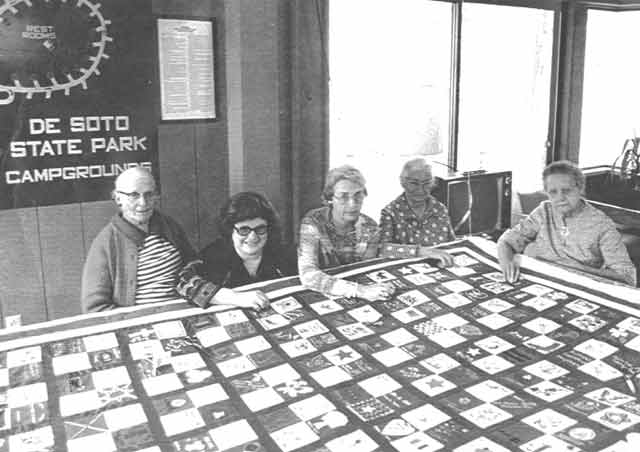 The squares of this famous quilt, currently on display at DeSoto Park Lodge, were made by the families of the Mentone area. Family names are stitched onto each of the many squares. The ladies shown here are (left to right) Ruby O'Rear, Allison Simpson, Lydia Speed, Elvia Evans, and Edith Lyday.
Copyright © 2008 Skye Enterprises. All rights reserved.